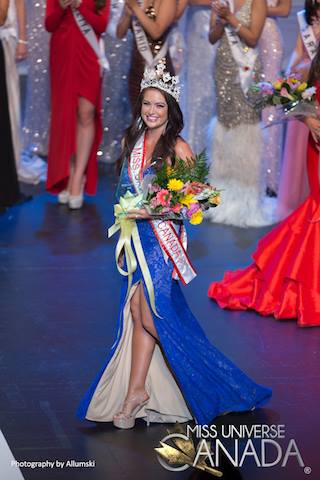 If you're a fan of beauty pageants, you know one of the hallmarks of a winning look is a dazzling smile. Beauty pageant contestants make flawless look easy, especially when it comes to their smiles. But have you ever wondered how they do it?
The secret to a beautiful pageant winning smile is often a combination of a sparkling personality and a great cosmetic dentist. No one is born with an absolutely perfect smile. Modern advances in cosmetic dentistry can correct many of the imperfections that keep people from smiling with confidence. Many pageant contestants turn to dentists to help them look their absolute best.
Correcting Tooth Shape and Position
The enviable straight, well-aligned teeth of beauty pageant winners can often be achieved through orthodontics or instant orthodontics. Invisalign® is a very popular choice for adults to achieve a straighter smile without dealing with the hassle and embarrassment of traditional metal braces. Invisalign does take at least several months of time and commitment to straightening your teeth. The average treatment duration is 12-18 months.
Porcelain veneers are often selected by patients as a great alternative to braces. They are called "instant orthodontics" because in just a few dental visits, you can leave with the straighter, whiter smile you've always wanted. Unlike Invisalign, veneers do not straighten your teeth. They are thin porcelain shells that fit discreetly and permanently over your natural teeth.
Correcting Tooth Discoloration
Tooth staining or discoloration can often be attributed to tooth-staining foods, such as coffee, tea, and berries. It can often be corrected with tooth whitening, but in some cases, patients prefer a full smile makeover with porcelain veneers.
Correcting Tooth Gaps or Cracks
Gaps, cracks, or chips in your teeth can be corrected with dental bonding or porcelain veneers. Both can be color matched to your natural smile for the most natural looking results.
Correcting a Gummy Smile
When too much of your gum tissue is visible in your smile, it's often called a "gummy smile" and can detract from your overall appearance. With gum recontouring or aesthetic lip repositioning, you can achieve a more balanced look to your smile.
Achieving a Beautiful, Natural-Looking Smile
Cosmetic dentistry can enhance and accentuate your natural beauty by correcting the flaws you see in your smile. With an experienced dentist, your results should blend seamlessly with your natural features.
Call for Your Smile Consultation
Cosmetic dentistry isn't just for pageant participants! You too can have the smile of your dreams and face the world with the confidence that a pageant winner does.
Would you like to explore your options for a pageant-ready smile? Call Aesthetic Dental Studio today at 403-543-4600 to schedule your appointment with Dr. Gordon Chee.
We welcome patients throughout Calgary, Cochrane, Airdrie, and nearby areas of Alberta.
Stay tuned to our blog as we bring you smile rejuvenation stories from some of our pageant competition patients, who include women who have been named Miss Universe Canada, Miss Calgary, and Miss Supranati