Every smile is unique. But for your smile to truly make a statement, rely on the bold, luxurious, and timeless dental jewelry from Bocca di Moda™. These custom-designed adornments let you express your one-of-a-kind personality — without saying a word.
Experienced dentist Dr. Gordon Chee and his team at Aesthetic Dental Studio are proud to be among the first to offer these contemporary, fashionable smile accessories. Schedule an in-office appointment at 403-543-4600 to learn more about this exquisite line of noninvasive dental jewelry. We happily serve Calgary, Cochrane, Airdrie, and nearby areas of Alberta.
What is Bocca di Moda™?
Bocca di Moda™ is a Canadian brand with European roots. Inspired by everything Italian, from the fashionable city of Milan to the opulent architecture of Venice, the tooth gems from Bocca di Moda™ are the ultimate accessory for your smile. These pieces are characterized by their unequalled craftsmanship and unrivalled creativity. Every piece is individually handcrafted by Dental Anatomy Artisans™.
Tooth gems allow you to add a bit of sparkle and originality to your smile without worrying about a long-term commitment or enamel damage. Cured in place with a special light, these temporary adornments can be applied and removed at any time from the comfort of our dental practice. They adhere to the surface of a tooth the same way as an orthodontic bracket.
Tooth jewelry is gaining popularity, though not all gems are created equal. Bocca di Moda™'s custom designs are made of the highest quality ingredients. Not all metals are suitable for the mouth, but these gems and metals are biocompatible and will not corrode. They are made with approved dental alloys that are recommended for use in the oral cavity. The same cannot be said for all tooth jewelry, as some suppliers are not regulated by Health Canada or FDA guidelines.
Explore the Collection
Bocca di Moda™ offers something for everyone. From a subtle sparkle to a bold statement, you're sure to find the perfect piece that aligns with your unique taste. Plus, Dental Anatomy Artisans™ are continuously innovating, adding new styles and materials to the lineup of Bocca di Moda™ jewelry.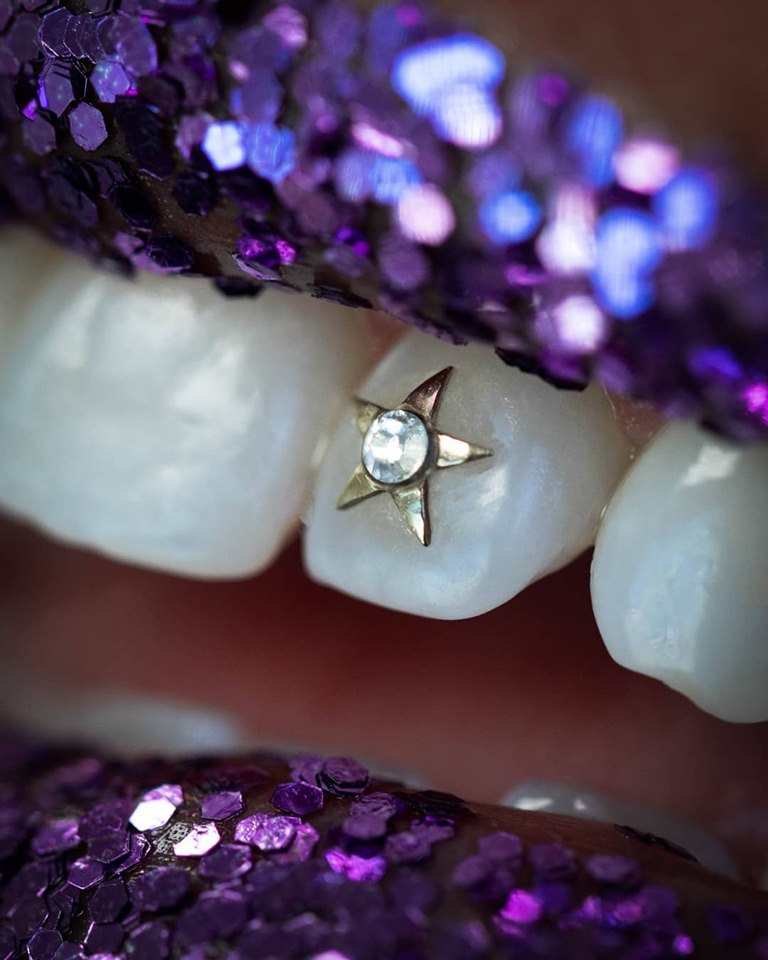 Popular dental jewelry options include:
IL CRISTALLO™: An affordable, flat-backed crystal designed to add an extra hint of shine to your already radiant smile.
 
LA STELLA™: Inspired by the night skies in Southern Tuscany, La Stella featured the finest dental gold and a brilliant diamond.
 
IL CORONA™: Tracing its roots back to gold dental crowns used by Etruscans in 700 B.C., Il Corona — or the Golden Crown — pays homage to early and durable dental advancements.
Choose from gems, gold designs, crowns, overlays, and more! Our team will happily show you the full range of Bocca di Moda™ designs.
Which Tooth Gem Design is Right for Me?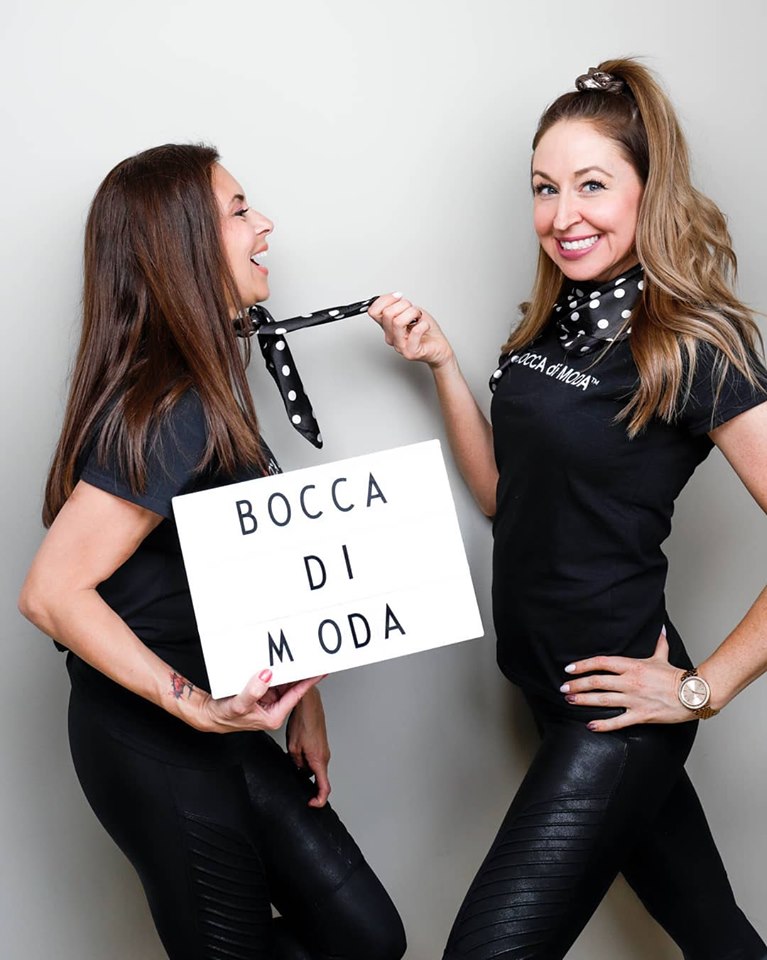 Our registered dental hygienists and dental assistants received special training to become Bocca Stylists™.  They will happily work with you to select a piece of dental jewelry that reflects your style and compliments your smile.
While there are set designs to choose from, you can also order custom designs. You can even get matching designs with friends to celebrate a special event. Talk to our staff today about organizing a tooth gem party at Aesthetic Dental Studio.
Visit our Dental Stockists and SmileStylists in Calgary
Many of Bocca di Moda's™ dental gems and other styles can be applied to the surface of your teeth without a previous appointment. However, some custom designs require a recent impression of your teeth. In either situation, our team will work with you to match the designs to your beautiful smile.
If you are interested in Bocca di Moda™ dental jewelry, call us at 403-543-4600. We happily transform smiles across Calgary, Cochrane, Airdrie, and nearby areas of Alberta.