Due to their versatility, porcelain veneers are one of the most popular cosmetic dentistry procedures performed at Aesthetic Dental Studio. Our dentists often include porcelain veneers as part of a smile makeover in order to help you achieve a dazzling, beautiful smile.
Porcelain veneers can be used to correct a wide range of aesthetic imperfections with your smile, but they aren't necessarily the right choice for everyone. The best way to find out whether veneers are the best option to achieve your cosmetic dentistry goals is to speak with Dr. Chee in person. Please call 403-543-4600 today to schedule a consultation. We serve patients in the Calgary area.
What are Porcelain Veneers?
Porcelain veneers are wafer thin shells of ceramic material that are bonded to the front surface of your teeth in order to improve the appearance of your smile. The porcelain material used with veneers can mimic the translucent properties of natural tooth enamel, ensuring beautiful, natural looking results. In addition, Dr. Chee can match the colour of your porcelain veneers to the shade of adjacent teeth, ensuring that your veneers blend in seamlessly with your smile.
Porcelain veneers can be used to improve the appearance of a wide range of aesthetic issues, including:
Uneven teeth
Chipped or cracked teeth
Severely worn teeth
Gaps between teeth
Crooked teeth
Discoloured teeth
Misshapen teeth
Benefits of Porcelain Veneers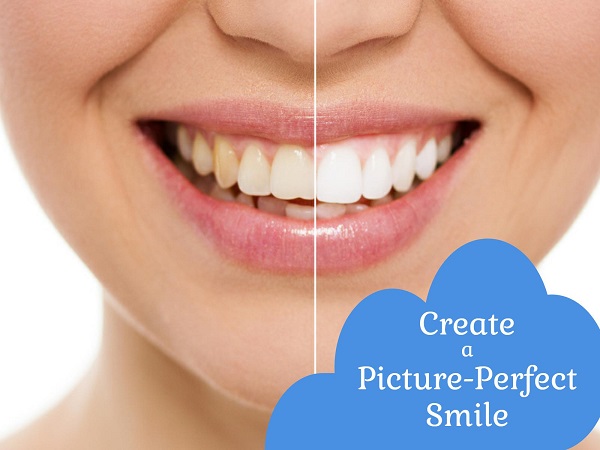 There are many benefits associated with choosing porcelain veneers for your cosmetic dentistry needs. These include:
Beautiful, natural looking results that blend in with your neighbouring teeth
Durable, long lasting results
Minimally invasive procedure that can be completed in three office visits
Resistant to staining
Customized procedure that addresses your unique cosmetic goals
Restores strength and function of your teeth
Can correct several different aesthetic flaws with one procedure
Allows you to flash your smile with confidence
Am I a Candidate for Porcelain Veneers?
If you would like to improve the appearance of your smile, you are most likely a candidate for porcelain veneers. In general, you may be a good candidate if:
You have enough tooth enamel to support the veneers
You have healthy teeth, free of decay
You do not have gum disease
You don't grind your teeth, since this can cause your veneers to wear out more quickly
You practice good oral hygiene
If you have tooth decay or gum disease, it won't necessarily rule you out as a candidate for veneers. However, Dr. Chee will have to treat these conditions and restore your teeth and gums to optimal health prior to undergoing your procedure.
Another consideration for many of our patients who are considering porcelain veneers is cost. Since veneers are considered a cosmetic procedure, they are typically not covered by insurance. However, Aesthetic Dental Studio believes that everyone deserves a beautiful smile, and we provide a variety of affordable financing options to accommodate most budgets. During your consultation with Dr. Chee, your potential costs will be outlined so that you will have the information necessary to decide whether you can afford this valuable treatment.
The Porcelain Veneers Process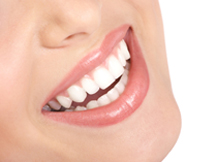 Typically, the application of porcelain veneers takes three visits to complete:
Diagnosis and planning
Preparation
Bonding
During the first visit, you will take an active role in the design of your new smile. We will explain the veneers process thoroughly to you, and Dr. Chee will make individualized recommendations regarding your treatment plan.
During the second visit, your teeth will be prepared to accommodate your veneers. Dr. Chee will then take an impression of your teeth which is sent to the lab that will make your porcelain veneers.
The third and final appointment will take approximately 1-2 hours. Dr. Chee will place the veneers on your teeth, and he will check their fit and colour. Once Dr. Chee has determined that the fit and colour are correct, he'll bond the veneers to your teeth using a dental cement that is placed between the veneer and the tooth. A visible light beam initiates the release of a catalyst to harden the cement.   
For additional information, please read our Questions about Porcelain Veneers page.
Instant Orthodontics
If you would like to achieve a straight, beautiful smile, but don't want to commit to the lengthy process associated with braces and other traditional orthodontics treatments, then porcelain veneers may be an excellent option for you. Veneers are often referred to as "instant orthodontics" because they can help you achieve the appearance of straight teeth in just three office visits.
Keep in mind that "instant orthodontics" will only provide the appearance of straight teeth. Underneath the veneers, your teeth will still be crooked. If you want to address the underlying issues associated with crooked teeth, you'll need to commit to the time necessary for braces or Invisalign.
Contact our Calgary Dentists
Please contact Aesthetic Dental Studio using the form on this page or call 403-543-4600 today to schedule your porcelain veneers consultation. We serve patients in Calgary, Airdrie, Cochrane and the surrounding areas of Alberta.