Dentist Serving Calgary, Cochrane, Airdrie, and Nearby Areas of Alberta
Due to their versatility, porcelain veneers are one of the most popular cosmetic dentistry procedures performed at Aesthetic Dental Studio. Our dentist often includes these long-lasting restorations as part of a smile makeover in order to help you achieve a dazzling, beautiful smile.
Porcelain veneers can be used to quickly correct a wide range of aesthetic imperfections with your smile, but they aren't necessarily the right choice for everyone. The best way to find out whether veneers are the best option to achieve your cosmetic dentistry goals is to speak with Dr. Gordon Chee in person.
Please call 587-315-5080 today to schedule a consultation. We serve patients in Calgary, Cochrane, Airdrie, and nearby areas of Alberta.
What are Porcelain Veneers?
Porcelain veneers are customized, wafer-thin shells of ceramic material that are bonded to the front surface of your teeth in order to improve the appearance of your smile. Veneers are a durable, long-lasting method of dental restoration.
The porcelain material used to create veneers can mimic the translucent properties of tooth enamel, ensuring beautiful, natural-looking results. In addition, Dr. Chee can match the colour of your porcelain veneers to the shade of adjacent teeth, ensuring that your veneers blend in seamlessly with your smile.
What Dental Issues Can Porcelain Veneers Correct?
Porcelain veneers can be used to improve the appearance of a wide range of aesthetic issues, from small imperfections that affect one tooth to more severe problems spanning multiple teeth.
The cosmetic concerns that porcelain veneers can address include:
Uneven teeth
Chipped or cracked teeth
Severely worn teeth
Gaps between teeth
Crooked teeth
Discoloured teeth
Misshapen teeth
If you suffer from one or more of these common dental issues, you will be amazed at how porcelain veneers can restore your smile and your self-esteem.
See What Our Patients Are Saying...
"I was recommended here for veneers by my orthodontist to complete my new smile. Dr Chee and his tech are nothing short of artists. I'm ecstatic with the work they have done. Dr. Chee and his staff are so warm and welcoming that I decided to make this clinic my clinic for general dental care. If you are searching for a cosmetic dentist or just a new dentist, let me save you some time, stop googling, stop scrolling... this is your place." - G.G.
Click Here To Read More Testimonials!
How Long Do Porcelain Veneers Last?
Because they are customized and fitted to specifically benefit the shape and needs of each patient, porcelain veneers are considered a permanent dental procedure and can last between 10-15 years. However, with the proper oral care, frequent dental visits, and a good hygiene routine, some patients have veneers that remain of great quality for up to 30 years without needing replacements.
Are There Any Risks With Porcelain Veneers?
As with any dental procedure, getting porcelain veneers does come with a few risks. Because they are such long-lasting dental restorations, patients may experience certain side effects of veneers over time. These complications can include increased tooth sensitivity, making your teeth extra sensitive to extremely hot or cold foods and drinks such as coffee or ice cream. 
Additionally, if you are someone who constantly grinds your teeth or clenches your jaw, even in your sleep, these can affect the quality of your veneers over time, and you may end up with chipping or breakage on your veneers. Though these risks can typically be fixed through dental restoration, it may cost you more to fix damaged veneers than you were planning to spend. 
Though this should not happen due to their ability to be highly customized to each patient, over time, some patients may experience pain, poking, or discomfort from poor-fitting veneers. While this issue can also be fixed through dental restoration, it is a risk that may come with getting veneers. However, by following Dr. Chee's guidelines and proper oral care, these risks can easily be avoided.
What Are The Benefits of Porcelain Veneers?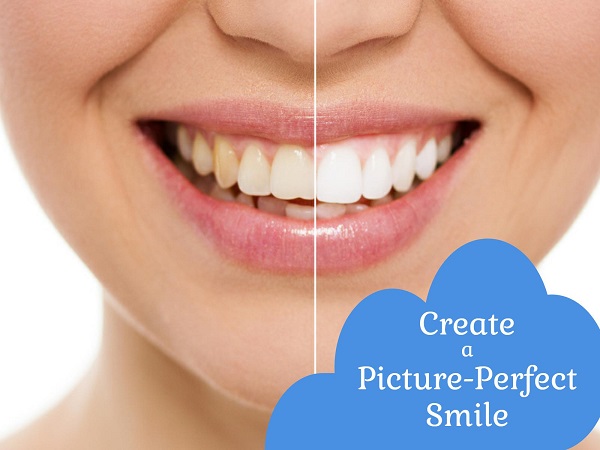 There are many benefits associated with choosing porcelain veneers for your cosmetic dentistry needs. These benefits include:
Beautiful, natural looking results
A durable, long-lasting cosmetic improvement
Veneers only require three office visits
They are customizable to address your unique cosmetic goals
They restore the strength and function of your teeth
Veneers can correct several different aesthetic flaws at once
You can flash your smile with confidence
An added benefit of porcelain veneers is that they do not accumulate stains like natural teeth might from smoking or drinking coffee, tea or dark wines. As long as the veneer maintains its glaze, it is very stain-resistant. Mistreated veneers may stain if the glaze is worn away.
Porcelain veneers are also able to resist plaque buildup. However, ignoring your oral health over time will eventually cause plaque to accumulate. Follow healthy dental habits to keep your veneers in great shape.
Can Anyone Get Porcelain Veneers?
If you would like to improve the appearance of your smile, you are most likely a candidate for porcelain veneers. In general, you may be a good candidate if:
You have enough tooth enamel to support the veneers
You have healthy teeth, free of decay
You do not have gum disease
You don't grind your teeth, since this can cause your veneers to wear out more quickly
You practice good oral hygiene
If you have tooth decay or gum disease, it won't necessarily rule you out as a candidate for veneers. However, Dr. Chee will have to treat these conditions and restore your teeth and gums to optimal health prior to undergoing your procedure.
What Is the Process of Getting Porcelain Veneers Like?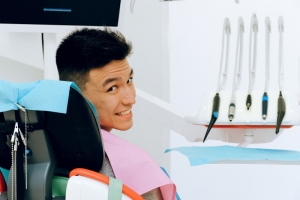 Typically, the application of porcelain veneers takes three visits to complete:
Diagnosis and planning
Preparation
Bonding
During the first visit, you will take an active role in the design of your new smile. We will explain the veneers process thoroughly to you, and Dr. Chee will make individualized recommendations regarding your treatment plan.
During the second visit, your teeth will be prepared to accommodate your veneers. Dr. Chee will then take an impression of your teeth which is sent to the lab that will make your porcelain veneers.
The third and final appointment will take approximately 1-2 hours. Dr. Chee will place the veneers on your teeth, and he will check their fit and colour. Once Dr. Chee has determined that the fit and colour are correct, he'll bond the veneers to your teeth using a dental cement that is placed between the veneer and the tooth. A visible light beam initiates the release of a catalyst to harden the cement.   
What Is the Recovery Process After Porcelain Veneers Like?
Though the porcelain veneers procedure is typically painless and won't require recovery from the after-effects of other procedures such as oral surgery or dental implants, it may take up to two weeks for patients to feel as though their veneers are as natural-fitting to their mouth as possible. During this adjustment period, patients may experience tooth sensitivity, which can be minimized by using toothpaste for sensitive teeth. It is also important for patients to maintain a good oral hygiene routine that includes flossing and brushing your teeth twice daily, including where your veneers meet your gumline. A good oral hygiene routine will not only help your veneers last longer but can also help speed up the process of adjusting to the feeling of veneers in your mouth.
Are There Any Foods or Drinks I Need to Avoid With Veneers?
Though your porcelain veneers are meant to look and act like your natural teeth, sometimes the best way to take care of them is to avoid certain foods and drinks that may speed up the wear-and-tear process of having veneers. While these foods and drinks are certainly not completely off limits, many patients like to cut them out of their diets and lifestyle to keep their veneers looking brand new. Some items to avoid eating and drinking with veneers are:
 
Hard foods such as ice, raw vegetables, and hard candy
Sticky foods such as chewing gum, chewy gummies or candy, and caramel
Toasted bread
Tough to chew meats
Foods that can stain such as tomatoes, soda, berries, ketchup, tea, and coffee
Caring for Your Veneers
Patients often wonder if their veneers will require a lot of additional care. But caring for your veneers is as simple as caring for your natural teeth!
Remember to brush and floss regularly and your veneers will reward you by looking beautiful for many years. Avoid overly abrasive toothpaste and be sure to see Dr. Chee regularly for checkups.
Porcelain veneers are strong, durable and long-lasting with regular care. Your porcelain veneers may last up to ten years. However, each experience is individual and some patients may experience shorter or longer wear.
What Does "Instant Orthodontics" Mean?
Porcelain veneers are sometimes referred to as "instant orthodontics." That is because veneers can help you achieve the appearance of straight teeth in just three office visits. If you would like to achieve a straight, beautiful smile, but don't want to commit to the lengthy process associated with braces and other traditional orthodontics treatments, then porcelain veneers may be an excellent option for you.
Keep in mind that "instant orthodontics" will only provide the appearance of straight teeth. Underneath the veneers, your teeth will still be crooked. If you want to address the underlying issues associated with crooked teeth, you'll need to commit to the time necessary for braces or Invisalign.
What Kind of Financing Options Do You Offer for Porcelain Veneers?
Cost is a consideration for many of our patients who are considering porcelain veneers. Since veneers are considered a cosmetic procedure, they are typically not covered by insurance.
However, Aesthetic Dental Studio believes that everyone deserves a beautiful smile, and we provide a variety of affordable financing options to accommodate most budgets. During your consultation with Dr. Chee, your potential costs will be outlined so that you will have the information necessary to determine how to finance this procedure.
Contact our Calgary Dentist
Please contact Aesthetic Dental Studio using the form on this page or call 587-315-5080 today to schedule your porcelain veneers consultation. We serve patients in Calgary, Airdrie, Cochrane and the surrounding areas of Alberta.