At Aesthetic Dental Studio, we know that every smile is different and every patient is unique. That's why we offer a full spectrum of treatments and procedures to meet your needs. You can rely on our dental services to restore your smile to its optimal health and beauty.
Our talented dental team, led by Dr. Gordon Chee, is fully committed to your satisfaction. We work hard to ensure that every patient receives the best possible care we can provide. With friendly staff and a relaxing environment, Aesthetic Dental Studio is ready to exceed your expectations.
If you need dental care in Calgary, contact our office today at 403-543-4600 to schedule a free consultation. We proudly serve Cochrane, Airdrie, and nearby areas of Alberta.
General Dentistry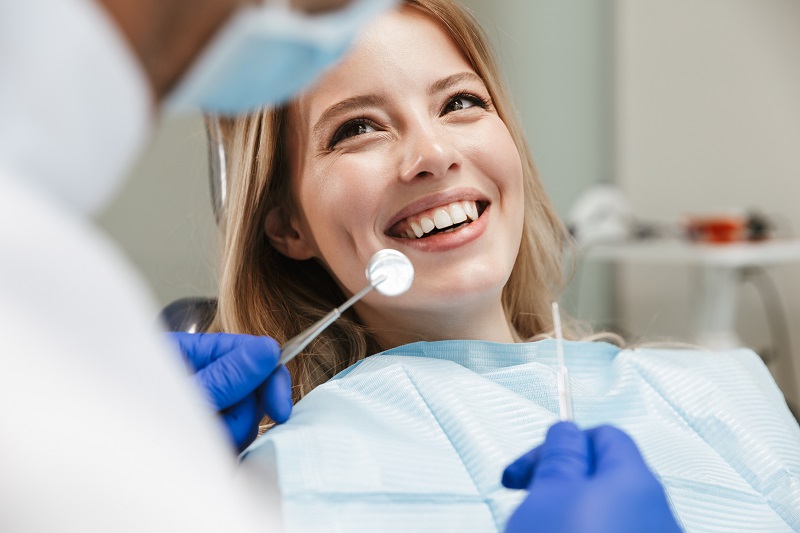 General dentistry creates the foundation for great oral health. This area of dentistry primarily focuses on preventing and detecting issues with the teeth and gums.
Our general dentistry services include:
Teeth cleaning and polishing
Diagnostic X-rays and digital photography
Fluoride treatments
Oral health examinations
Teeth extraction
Cosmetic Dentistry
Cosmetic dentistry refers to any dental work that helps your smile look its best. These effective treatments can correct a wide range of aesthetic concerns by improving the colour, position, shape, and size of your teeth. Some treatments even focus on the appearance of the gums.
Our cosmetic dentistry services include:
We use Digital Smile Design to plan and produce many of our dental treatments. It's a complete digital workflow that combines photo and video images with 3D scanning and computer software. We can also use it to show you a mock-up on your teeth before we perform any treatments.
Restorative Dentistry
Restorative dentistry deals with relatively significant oral health issues to return the mouth to a functional state. It can correct teeth that are missing, worn, decayed, or damaged. Many restorative treatments overlap with other areas of dentistry, including general and cosmetic.
Our restorative dental services include:
We also offer biomimetic (life-mimicking) dentistry. This dental approach aims to fix damage and decay in a way that more closely resembles the look, feel, and function of natural teeth.
Periodontal Services
Periodontics is a dental specialty focusing on the prevention and treatment of gum disease. Several treatment options are available, depending on the extent of your periodontal disease.
Our periodontal services include:
Other Treatments We Offer
There are situations in which you may require additional dental services beyond what is listed above. If you have painful symptoms caused by jaw misalignment, neuromuscular dentistry may provide relief. Also known as TMJ or TMD, jaw misalignment can cause chronic pain and migraine-like headaches if left untreated.
We also provide sleep apnea treatment options. Sleep apnea is a serious medical condition characterized by airway obstruction during sleep. Often detectable in the form of chronic snoring, sleep apnea can be improved with interventions such as oral appliances and snore guards.
Lastly, we offer BOTOX® Cosmetic. This popular aesthetic treatment is known for its facial rejuvenation benefits, but it can also effectively treat TMD and teeth grinding.
Our Commitment to Comfort
Regardless of why you come to see us, you'll enjoy a selection of amenities to make your visit pleasant, enjoyable, and comfortable. Our boutique dental studio features:
Televisions with headphones
Complimentary beverages
Free parking and easy access via LRT
We also offer optional relaxation services with Mind Alive to make your treatments as comfortable as possible. Other patient-focused technologies we use include dental lasers, ultrasonic scalers, and the digital T-Scan device for taking bite impressions.
Schedule Your Free Consultation in Calgary, AB Today
Whether you're looking for a full smile restoration or just a routine checkup, Aesthetic Dental Studio is equipped to meet your needs. Contact us today at 403-543-4600 to schedule your free consultation. We serve Calgary, Cochrane, Airdrie, and nearby areas of Alberta.