The experienced dentists and dedicated staff at the Aesthetic Dental Studio know that every smile is different, and every patient has unique dental needs. We work with all of our patients to craft a treatment plan that is appropriate for you and which will go a long way toward restoring your smile to its optimal health and natural beauty.
Dr. Gordon Chee do this with a strong respect for your concerns. Our staff and our relaxing environment will put you at ease and reassure you that at Aesthetic Dental Studio you will receive only the best care that we can provide.
Dental Procedures and Services
A willingness to be flexible with patients is only half the battle when it comes to truly being a one-stop shop for all of your dental needs. In order to exceed a patient's expectations, a dentist's office needs to offer a wide range of dentistry services. We have experience with a number of different procedures, and offer our patients numerous options to meet their dental needs. Those include: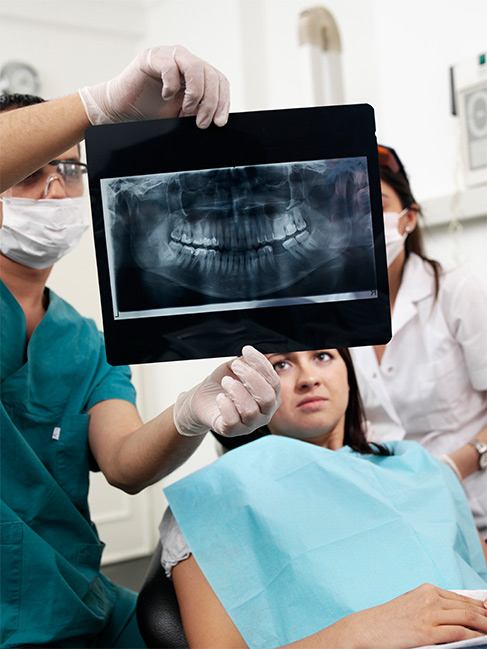 General Dentistry
Our general dentistry services are dedicated to helping you maintain the best oral health possible. When you visit our Calgary office, you'll be in the hands of a caring team in a comfortable atmosphere.
Treatments we offer for individuals and families include:
Preventative care via tooth cleaning and polishing and fluoride treatments
Early detection of dental health issues with digital X-rays, regular exams and oral cancer screenings
Diagnosis and treatment of gum disease
Cavity fillings, including non-metal options
Tooth extraction and restoration
Diagnosis and treatment of TMJ disorders and headaches
Our focus is on oral health in all of our work, and our general dentistry services support that mission with everything you need for a lifetime of good dental health.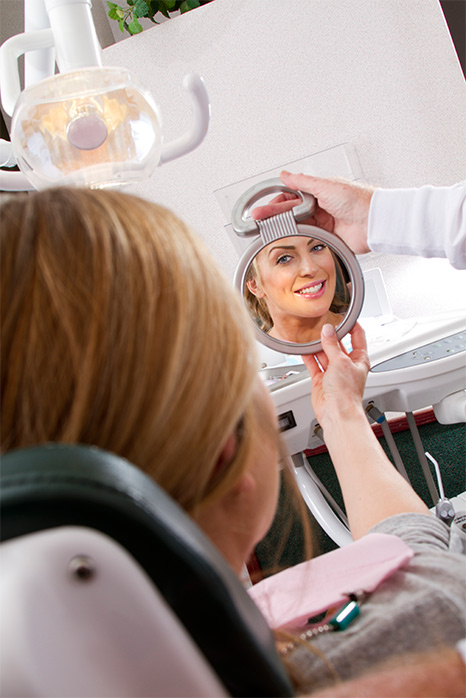 Cosmetic Dental Treatments
To help you look and feel your best, we're pleased to offer a wide array of effective cosmetic dental treatments. Our cosmetic dental services work hand-in-hand with our general services to ensure that your new smile doesn't just look good, but that it supports the overall health of your mouth as well.
We offer a comprehensive array of cosmetic options that address everything from stained to missing teeth. Our cosmetic services include:
All of our services are 100 percent customized to meet your individual aesthetic goals.
Here for Your Comfort
Regardless of why you come to see us, you'll enjoy a selection of amenities to make your visit pleasant, enjoyable and comfortable. Our dental studio features:
Televisions with headphones
Complimentary beverages
Free parking and easy access via LRT
We also offer optional relaxation services with Mind Alive to make your treatments as comfortable as possible. Other technology we use includes dental lasers, ultrasonic scalers and the digital T-Scan device for taking bite impressions.
This list is far from exhaustive. If the cosmetic dental procedure or other service you're looking for isn't listed, that doesn't mean we don't offer it. Dr. Chee will be able to diagnose your problems, discuss your options and work with you to devise a treatment plan that's right for your needs.
Whether you're looking for a full smile restoration or just a routine checkup, the Aesthetic Dental Studio is equipped to meet your needs. Please contact Dr. Gordon Chee today by filling out our form or calling 403-543-4600 to schedule an appointment.