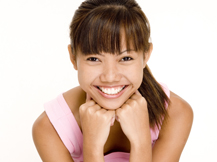 Some of us don't have the perfectly straight smile we'd love to be able to show off. While in the past the only option for fixing crooked teeth was braces, many patients in Calgary can now enjoy orthodontic correction with Invisalign®.
Calgary dentist Dr. Gordon Chee is a proud provider of this convenient, comfortable alternative to braces. To find out if Invisalign® is right for you, please call Aesthetic Dental Studio today at 403-543-4600 to schedule a consultation. Dr. Chee sees patients from Calgary and other communities in Alberta.
What Is Invisalign®?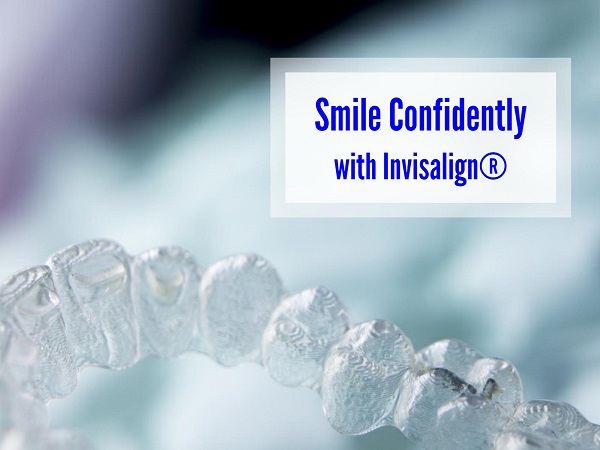 Invisalign® is a cosmetic dentistry alternative to fixed braces. Instead of an unsightly, uncomfortable metal apparatus, treatment consists of a series of removable plastic aligner trays. These aligners are clear, so few people will be able to notice your orthodontic treatment.
In many cases, Invisalign® can treat the same issues as regular braces, including:
Crooked teeth
Overlapping teeth
Gaps between teeth
A misaligned bite, known medically as malocclusion
For severe instances of malocclusion, the only option might be braces or another intensive treatment. After evaluating the shape and appearance of your teeth and bite, Dr. Chee will recommend appropriate treatments.
How Does Invisalign® Work?

If Invisalign® is right for you, Dr. Chee will discuss your aesthetic goals and take impressions of your teeth. Computer technology will use these impressions as a guide to create custom aligner trays to help you achieve the perfect smile.
Once your aligners are ready, you will wear a tray for two weeks at a time before starting the next. Dr. Chee will schedule an appointment with you every six weeks to check your progress and give you the next set of aligners.
In as little as a year with Invisalign®, most patients will have straighter teeth and an aligned bite.
Benefits of Invisalign®
Shorter treatment time isn't the only advantage of Invisalign® over traditional braces. While braces are fixed to the surface of your teeth, Invisalign® aligners are removable. Though you'll wear the aligners for 20 to 22 hours per day, you can take the trays out for:
Eating – no food restrictions with Invisalign®
Brushing and flossing – cleaning teeth is much easier without brackets and wires
Sports, music and other activities – no risk of injury to the mouth or damage to the aligners
Other key benefits include:
Greater comfort
No tightening visits
More self-confidence in social and professional settings where appearance matters most
To find out if Invisalign® is right for you, please contact Aesthetic Dental Studio online or call 403-543-4600 today to schedule your consultation. Dr. Chee serves patients in Calgary and other areas of Alberta.