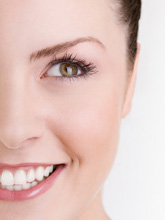 An important step in your dental examination is the use of radiographs, or X-rays. This is done for several reasons. X-rays can reveal decay, abscesses, impacted teeth, and determine the need for fillings, root canals, and more. They also reveal bone loss due to periodontal disease.
Though dental X-rays still require a lead-lined vest and the patient to "bite down," dentists now have the option to use digital X-ray machines. Aesthetic Dental Studio uses digital X-rays in our Calgary, Alberta location.
Benefits of Digital X-Rays
Some of the benefits of using digital X-rays include: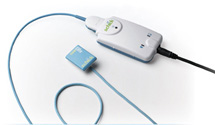 80 percent reduction in radiation received
Ability to use colour contrast in the image
Nearly simultaneous image production
No need for processing chemicals or film

Faster, more accurate diagnoses
Schick Digital X-Rays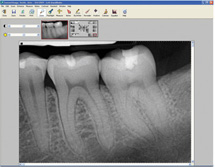 Aesthetic Dental Studio uses Schick digital X-rays. This technology offers all of the benefits of dental digital X-rays to give us sharply detailed X-rays that are able to spot trouble areas before they turn into full-blown problems.
The Schick system uses a sensor that is placed comfortably in your mouth that is attached to a holder. This acts as a radio frequency device and gives Dr. Chee an accurate image of your mouth.
Digital X-rays are safe and effective, and can be used during pregnancy. Although digital X-rays do not replace the need for visual examination of the mouth, combined with Dr. Chee and his team's dental experience, you know you are in good hands. If you have any questions about digital dental technology in the Calgary, Alberta area, please contact the Aesthetic Dental Studio by phone at 403-543-4600 or online to set up an appointment.