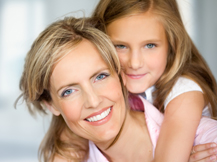 Periodontics is a dental specialty focusing on the prevention of gum disease. Because our gums support our teeth, doing everything possible to have healthy gums is a major step towards preventing tooth loss.
Individuals with early periodontal disease may feel no symptoms. That is why visiting your dentist for regular checkups is so important, since early detection and a thorough periodontal examination can detect and treat gum disease before it advances. Excellent oral hygiene at home is also beneficial.
Several treatments options exist, depending on the degree of periodontal disease. Aesthetic Dental Studio offers gum therapy in Cochrane and Calgary to treat all types of gum disease.
Scaling and Root Planing
Even with good oral hygiene, some people naturally develop tough tartar and calculus high up on the gum line. Scaling and root planing treat and control tartar and calculus that leads to gum disease. Scaling removes accumulated plaque and tartar from under the gum line, where brushing and flossing cannot reach. Planing smoothes the surface of the tooth root to prevent further plaque and tartar accumulation.