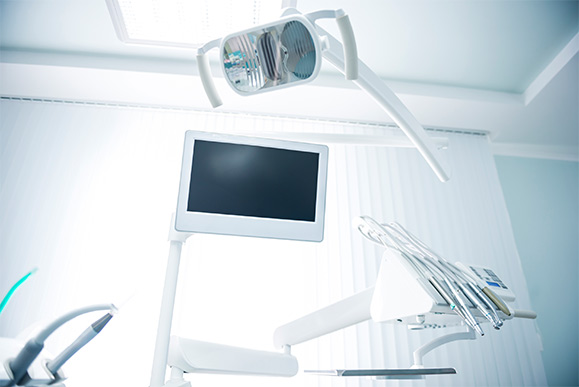 Calgary dentist Dr. Gordon Chee utilizes high-quality, innovative technology for cosmetic and general dentistry in Alberta. Some of the tools we use to provide better services for our patients include:
The Wand
Avoiding the dentist because of your fear of needles? The Wand solves the problem beautifully.
The Wand is a computer-controlled anesthesia injection system that delivers anesthetic at a constant pressure. Since the pressure is below the typical threshold of pain, you will hardly feel the needle at all. This means a more relaxing dental visit, and the opportunity to get the dental care you really need.
Digital Photography
Aesthetic Dental Studio offers digital photography so you can see what your beautiful new smile will look like. Digital imaging is a technology that allows a preview of the dental work you will receive, so you can relax and anticipate a dazzling smile you will enjoy for years to come.
Laser Dentistry
Laser dentistry reduces healing time and decreases bleeding associated with many gum procedures. Surgical lasers are more accurate and conserve bone and tooth beyond what older methods of dentistry could achieve. Lasers are also very useful for periodontal issues, such as gum disease, the leading cause of tooth loss for American adults.
VELscope
The VELscope is an oral cancer screening tool that detects tissue changes that cannot be seen by the naked eye. Emitting a safe, blue light, the VELscope can differentiate between healthy and unhealthy tissue so we can diagnose and treat oral cancer in the early stages.
iTero
The iTero Digital Impression System replaces the traditional process of creating impressions for crowns, bridges and veneers. Offering increased comfort and faster impressions, the iTero Digital Impression System uses photo laser technology to complete the dental restoration process quickly, efficiently and effectively.
To learn more about how Dr. Gordon Chee and his team in Calgary, Alberta is using the technology of tomorrow to solve your dental issues today, please contact the Aesthetic Dental Studio by phone at 403-543-4600 or online.