Providing a wide array of general dentistry services to patients is the cornerstone of most dental practices. At the Aesthetic Dental Studio in Calgary, Dr. Gordon Chee and his dental team are dedicated to meeting all of your oral health needs, from a simple cavity filling to more complex treatments.
For more information on the services offered by our general dentist in Alberta, please browse this site or contact our knowledgeable and caring office team by calling 403-543-4600.
What Is General Dentistry?
General dentistry is a broad term that encompasses any diagnoses and treatments having to do with the health of your teeth and gums. A general dentist is often also called a "family dentist," and is licensed to treat adults and children in all areas of dentistry. In most cases, and certainly here at our Calgary general dentistry office, the lead dentist develops and implements patient dental treatment plans.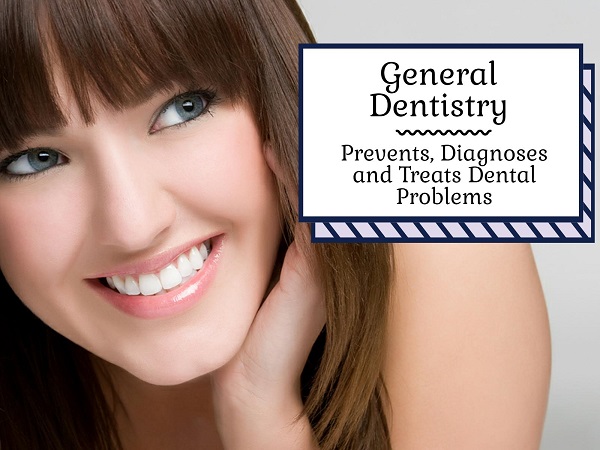 The guiding objective for general dentistry is to prevent oral health issues, and to identify and treat general dental problems should they occur. Specifically, Aesthetic Dental Studio offers these types of primary care, general dentistry services, customized to each patient's specific needs:
Preventative and maintenance care, such as teeth cleaning and polishing, X-rays, digital photographs, fluoride treatments and overall oral health examinations
Cavity fillings, including non-metal dentistry
Treatment of broken, cracked or chipped teeth, including composite bonding, porcelain veneers and dental crowns
Treatment of teeth or gum infections
Replacement of missing teeth with dental bridges, dentures or dental implants
Teeth extraction, if necessary
Diagnosis of periodontal disease
Analysis of TMD/TMJ disorders
Dr. Gordon Chee and his team are experienced in general dentistry, but also offer the added benefit of more complex services, such as:
For more information, see Questions about General Dentistry.
To find out more about the outstanding services offered by our Calgary general dentistry practice, please contact the Aesthetic Dental Studio through our Web-based form or call 403-543-4600. The goal of our general dentistry team is to offer you a one-of-a-kind dental experience that exceeds your expectations every time you visit our general dentist in Alberta.