About Dr. Gordon Chee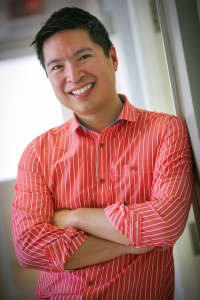 Dr. Chee completed his dental degree at the University of Alberta in 2000, and began practicing general dentistry and cosmetic dentistry in Vancouver. Originally from Lethbridge, he has returned to Alberta, having joined the Aesthetic Dental Studio in February 2006.  When not busy with dentistry, he enjoys spending time with his three kids, and enjoys golf and photography. 
Dr. Chee believes in providing his patients a friendly and caring environment where they can feel at ease. As there are many services offered at Aesthetic Dental Studio in Calgary, Alberta, his goal is to make sure that you stay very well informed so that you can decide what services work best for you. Services include:
If you would like to have a consultation with Dr. Gordon Chee, please fill out the patient form below and we will be more than happy to set one up for you, or call us at 403-543-4600 to schedule an appointment. Dr. Chee serves patients throughout the Calgary area and all of Alberta, including Cochrane.
To see a special case spotlight by Dr. Gordon Chee, please see pages 10/11 of the following link:
https://www.aurumgroup.com/assets/Uploads/Continuum/Vol-23-issue-2.pdf