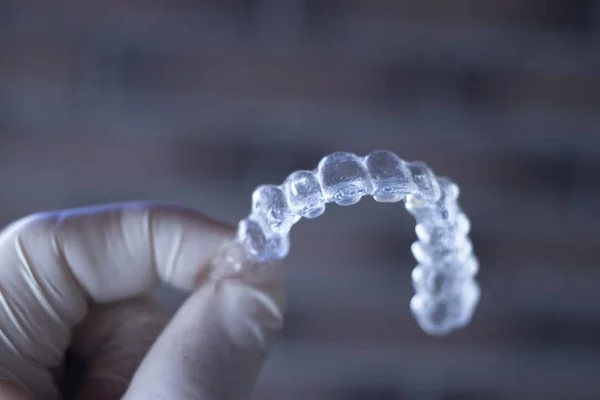 Invisalign is a discreet alternative to traditional metal braces. Invisalign uses clear aligners to gently move your teeth into a straighter position. These aligners work as "invisible braces' and offer an alternative for people who do not desire metal braces. 
At Aesthetic Dental Studio, we offer Invisalign for people looking for convenience and comfort during their journey to a straighter smile. 
But is Invisalign better than braces? The answer depends on your unique jaw structure, bite alignment, and cosmetic goals. 
How Does Invisalign Work? 
Invisalign works by using custom-shaped, clear aligners. These aligners are custom-molded to your teeth using 3-D computer technology.
Once you get your aligners, you will wear each set of aligners for around two weeks. After two weeks, you will switch to the next designated set of aligners. Moving from set to set will gradually move your teeth into their correct positioning. 
What Are the Benefits of Invisalign?
Invisalign offers many benefits that you can enjoy on your road to a straighter smile. 
It Is Discreet
Invisalign offers you a discreet way to get a straighter smile. Since Invisalign aligners are clear, they are almost indetectable. 
It Is Removable 
While it is recommended to wear these aligners as much as possible while you are going through your treatment period, it is okay to remove them when you are eating, drinking, or brushing your teeth. This is highly convenient and can help you avoid any discomfort while eating with aligners. 
It Provides a Straighter Smile 
This may be obvious, but it is true. Invisalign works its magic quickly and gives you a straighter smile that you can enjoy for the rest of your life. 
Can Be Faster Than Traditional Braces
On average, people who use Invisalign finish their treatment within 12 to 18 months, whereas traditional braces typically need to be worn for 18 to 24 months.
Start Your Invisalign Journey With Aesthetic Dental Studio 
Aesthetic Dental Studio in Calgary, AB, is here to help you get started on your Invisalign journey. The team is full of qualified and experienced medical professionals who are ready to assist you in any way they can. 
The office is led by Dr. Gordon Chee, an expert in the field of dentistry who believes in providing his patients with a friendly and caring environment. 
If you are interested, call us at 403-543-4600 or fill out our contact form here to request a consultation.