We have had the honor and pleasure of treating Siera Bearchell, winner of Miss Universe Canada in 2016 and the first to place in the Top 9 of Miss Universe for Canada in over 10 years. We recently interviewed her to find out her thoughts on her new smile, her experience with Dr. Gordon Chee and the staff at Aesthetic Dental Studio, and what competing in the Miss Universe pageants meant to her.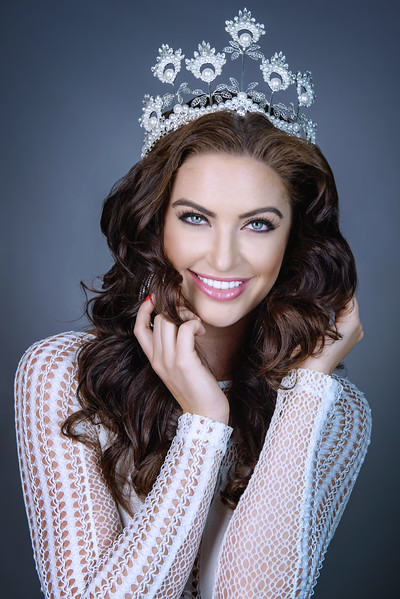 Q: Where are you from?
A: I'm from Moose Jaw, Saskatchewan. I'm currently in my last year of law school at the University of Saskatchewan in Saskatoon!
Q: What pageant titles have you held or competed for? Which ones meant the most to you?
A: I won Miss Teen Canada-World in 2009, just a few months after my family and I lost our home to a house fire. I was inspired to work with the Red Cross to help families like ours who had lost their homes to disaster. After winning Miss Teen Canada-World at 16, I had the opportunity to travel to Kenya, Africa to build a school with Free the Children and travelled the country working with different charities and organizations. I made a goal for myself to one day represent Canada at Miss Universe (the biggest and most well-known pageant in the world)!
I won Miss Universe Canada in 2016 and placed in the Top 9 at Miss Universe! Canada had not placed in over 10 years! Since then, I have been speaking and working on my platform of body confidence, self-esteem, and self-worth with women around the world.
Q: Why do you feel your smile is important for pageant competition?
A: A smile can be a major source of confidence and self-esteem. When we love our smile, it gives us a major self-confidence boost! A smile is important in a pageant, but also in life. Everyone notices a beautiful smile.
Q: What about your smile did you want to change before you found Dr. Chee?
A: Before I found Dr. Chee, I often smiled with my mouth closed because I was self-conscious about the way my grinding had impacted my teeth and thus my smile. I felt as though my teeth did not quite fit my smile. While I was a confident woman, I felt as though a brighter, straighter smile would give more confidence for my pageant career and life!
Q: Why did you choose Dr. Chee to enhance your smile?
A: I researched several clinics and dentists before finding Dr. Chee. Dr. Chee's "before and after" smile transformations were amazing and I knew I wanted to work with him. I could sense the confidence in his patients after they had their smile transformations. I hoped he could do the same for me, and he did!
Q: What cosmetic treatments did you chose to enhance your smile? Why?
A: I chose veneers because they would give me the best overall result for what I was hoping to achieve.
Q: What was your favorite part of working with Dr. Chee and Aesthetic Dental Studio?
A: My favourite part of working with Dr. Chee and the team at Aesthetic Dental Studio was my smile makeover. But what made the entire experience special was the way the team worked and how comfortable I felt throughout the whole process! I was able to watch Netflix while being treated, which was a major bonus! I was also so pleased with the friendliness and overall helpfulness of Dr. Chee and the team.
Ready For Your Own Smile Transformation?
If you are interested in a smile makeover to achieve healthy and beautiful teeth, please give us a call at 403-543-4600 to schedule your consultation. We love helping our patients transform their smile into one they can be proud of.
We serve patients in Calgary, Cochrane, Airdrie, and other nearby areas of Alberta.