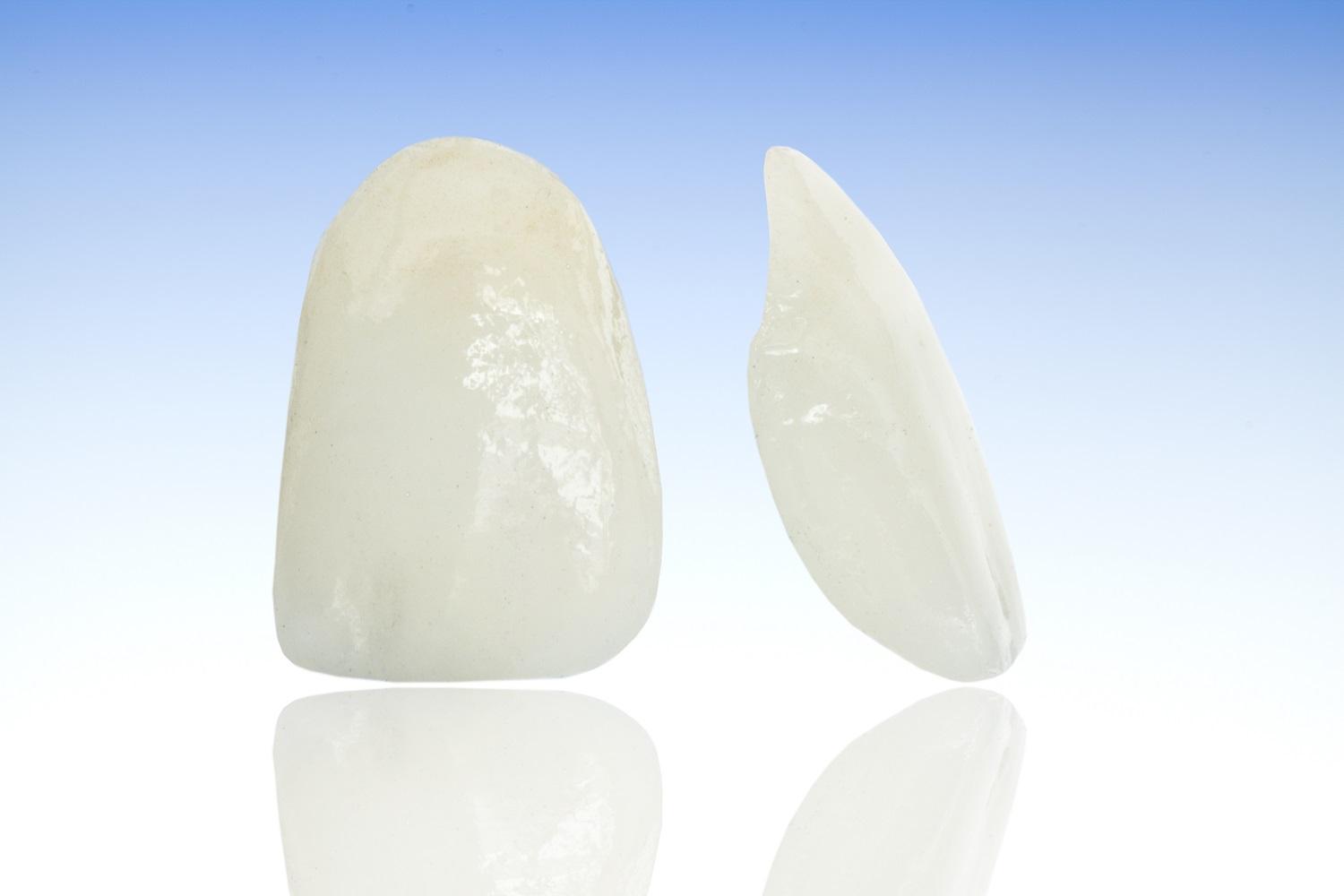 Porcelain veneers offer a remarkably simple solution for a number of complex cosmetic issues. Placed over the front of teeth that are aesthetically displeasing, porcelain veneers can, in a matter of weeks, correct issues as diverse as:
Chipped or cracked teeth
Irregular tooth shapes and sizes
Crooked tooth presentation
Gaps and spaces in between teeth
Severe tooth discoloration including fluorosis and tetracycline stains
If you have long lived with cosmetic problems that you find distracting or that cause you to feel less confident in your appearance, our experienced Calgary dentists can help. Call us at 403-543-4600 to schedule a cosmetic dentistry consultation and let us help you transform your smile into something you will be proud to show the world.
Instant Orthodontics
Porcelain veneers are sometimes referred to as instant orthodontics due to their ability to correct myriad cosmetic dental problems in a fraction of the time required by braces. Because they cover existing teeth, veneers give the impression of a straight and solid smile without having to physically move teeth, allowing our Calgary dentists to produce a pleasing appearance without painful adjustments or lengthy treatment periods.
While your veneers will need to be custom-made to match adjacent teeth in color, shape, and size, the entire veneers process typically takes less than one month. During your cosmetic dentistry consultation, we can discuss your treatment timeline in greater detail to help you plan accordingly for the enhancement of your smile.
To schedule your porcelain veneers consultation, please contact Aesthetic Dental Studio today. Located in Calgary, our dentists provide cosmetic services for men and women living in Airdire, Cochrane, and nearby areas of Alberta.