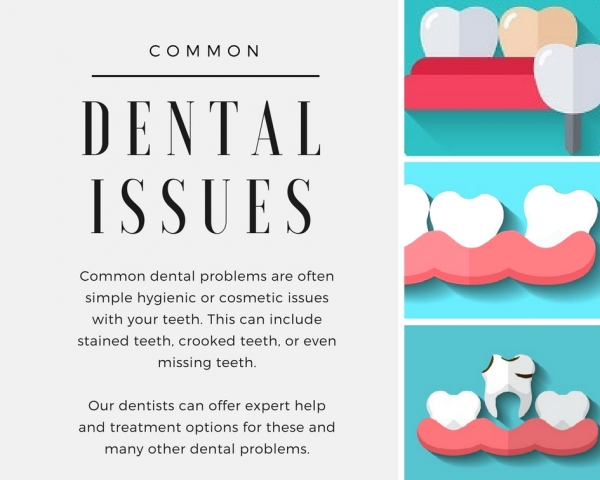 The way you feel about your smile has a profound impact on your self-esteem. If you are unhappy with it, you may find yourself covering your mouth with your hand when you laugh, or hiding your smile when it crosses your lips. Experienced dentist Dr. Gordon Chee and our entire team are personally committed to restoring your confidence in your smile. The common cosmetic dental problems listed below – as well as many others – can be effectively addressed with dentistry treatments at our Calgary office. To learn more, please call Aesthetic Dental Studio at 403-543-4600.
Crooked Teeth
You may hesitate to smile freely if you have crooked teeth. Stifling your laughter or pressing your lips closed as you smile can take a toll on your mental and emotional health. Restore your confidence in your smile!
The right treatment for crooked teeth depends on the underlying causes. The most common ways to straighten teeth are:
Braces and Invisalign® correct crooked teeth that are indicative of underlying bite misalignment. Generally speaking, orthodontic care may be necessary for severely crooked teeth. For relatively mild cases, "instant orthodontics" may be recommended, which is just a way of referring to porcelain veneers. Using veneers, our dentists can create a new tooth surface, masking crooked orientations. The advantage is that you get the results "instantly," as soon as the veneers are placed on your teeth.
Stained Teeth
Tooth discoloration is something that just about everyone experiences. Common causes of tooth stains include:
Coffee
Tea
Soda
Sports drinks
Berries
Tomato sauce
Soy sauce
Poor dental hygiene
Cigarette smoking
Tooth staining is especially common as we grow older, as the cumulative effects of these foods and beverages begin to show.
Tooth whitening is the most effective way to eliminate stains and brighten your smile. At Aesthetic Dental Studio, we offer in-office laser whitening as well as custom take-home trays. With laser whitening, you'll leave our office with a dazzling smile. The take-home trays take about two weeks.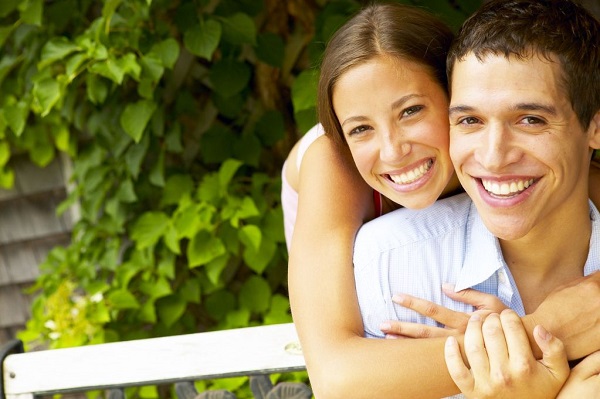 Porcelain veneers also have the effect of whitening your teeth. You can choose the shade of your veneers, and they will remain brightly white for many years to come. Routine teeth cleanings are another way you can prevent teeth stains. The professional cleaning polishes the enamel and prevents unsightly decay.
Chipped Teeth
Expanding dental fillings, trauma, falls, tooth grinding and hard foods are the most common causes of chipped teeth. If you chip your tooth, our dentists will assess the severity of the fracture. The most serious chips leave the tooth pulp vulnerable and cause pain. Most chips are minor, but still cause the person to feel self-conscious about their smile. Our experienced dentists will determine the most appropriate treatment for your teeth.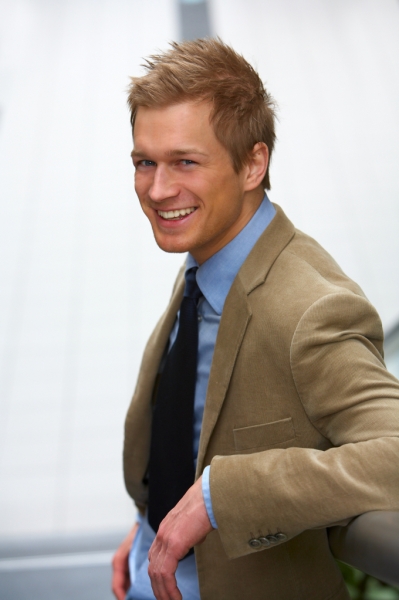 Most often, a chipped tooth is restored with one of the following:
The appropriate restoration depends on the location and size of the missing enamel. For chips that don't affect the chewing surface of the tooth, a porcelain veneer may be the right option. The veneer will not only conceal the chip, it will be a white, stain-free shade and will improve the overall appearance of the tooth.
Inlays, onlays and dental crowns are usually suggested for chips damaging the chewing surface of the teeth, or that are otherwise endangering the health and structure of the tooth. While an inlay essentially functions like a tooth filling, an onlay extends over one or more of the cusps. A dental crown may be needed for the most extensive chips and fractures, and is not necessary for the vast majority of cosmetic chips.
Gaps Between Teeth
Gaps between your teeth can be embarrassing, especially a large gap between your two front teeth. Depending on the size and cause of the gap or gaps, one of the following treatments may be appropriate:
Veneers are placed over the teeth, and can be made in a width that essentially closes the gap in between the teeth. For very large gaps, braces or Invisalign® may be necessary. Orthodontia may also be necessary if the gaps stem from an underlying bite problem. In certain cases, Invisalign® can be used for a short while to bring the teeth closer, and then veneers can be used to conceal the narrower gap.
Gummy Smile
For some people, excessive gum tissue leads to dissatisfaction with their own smiles. Known as a "gummy smile," this characteristic is indicated by the appearance of too much visible gum in relation to the teeth. The two most effective ways to address a gummy smile are:
Gum recontouring: Our dentists use laser devices to precisely and painlessly re-shape your gum tissue. There are no scalpels or sutures involved, and the laser minimizes bleeding by cauterizing blood vessels during the process.
Aesthetic lip repositioning: If too much gum tissue shows when you smile, you may benefit from a minor surgical procedure that repositions the upper lip. A small incision will be made on the inside of the upper lip so that the lip can be repositioned.
Both of these treatments produce dramatic, beautiful results. You can feel more confident knowing your teeth and gum line are pleasingly proportional to one another.
Missing Teeth
Tooth loss is not uncommon among American adults. Gum disease and injury are two of the most common causes. The experienced dentists at Aesthetic Dental Studio provide two main ways to replace one or more missing teeth: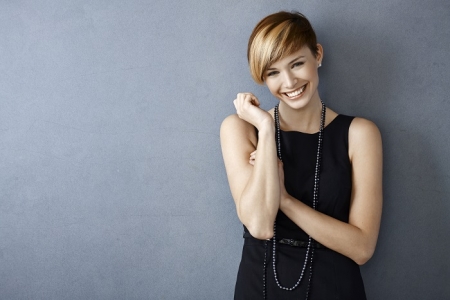 Both of these forms of tooth replacement provide durable, aesthetically pleasing, long-term results. Dental implants are optimally secure and stable because the posts are embedded in the boney ridge beneath the site of the missing tooth. Dental bridges are a series of dental crowns, with a pontic (artificial tooth) in the middle, which is placed in the gap left by the missing tooth.
If you are unhappy with your smile, please visit our experienced dentists in Calgary to find out how you can rejuvenate your smile. To schedule a consultation, please call Aesthetic Dental Studio at 403-543-4600. We are proud to serve patients from all surrounding areas, including Airdrie.