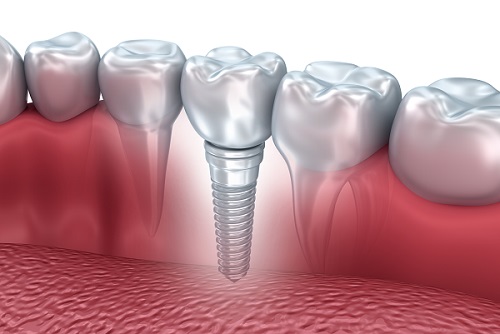 As someone with one or more missing teeth, you may be wondering how you can restore your smile. Dental implants are an effective, durable and long-lasting way to replace teeth. For people who are good candidates, dental implants may last for decades or possibly for a lifetime. Although a consultation and exam is needed to be sure, you may be a good candidate if the following apply:
Strong, healthy bone beneath your teeth
Generally good overall health
Additionally, these things may make dental implants a good match for you:
You are interested in the most durable tooth replacement option
You are missing one or more teeth
You want an attractive smile that looks natural yet dazzling
For the best results with the lowest risk of complications, you should not smoke and be willing to adopt great dental hygiene. These things will better ensure the successful fusing of the dental implant to the bone. Because of the strong bond that forms with the bone, dental implants are very strong and do not slip or shift.
Of course, the only way to know if you are a good implant dentistry candidate is to visit our experienced dentist in Airdrie, Dr. Gordon Chee.
If you are interested in implant dentistry in Airdrie, Alberta, please call the Aesthetic Dental Studio at 403-543-4600, to arrange a consultation with our experienced, caring dentist.