Posted: November 27, 2017
If you need to replace one or more missing teeth, dental implants provide you with the most effective solution. They offer a variety of significant benefits compared to alternatives such as dental bridges or dentures. While the dental implant procedure is more expensive and takes longer to complete than other options, it's worth the investment of time and money if you're a suitable candidate.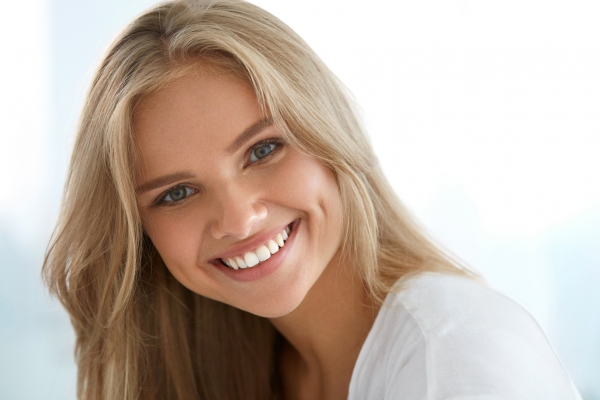 You'll experience the following benefits from dental implants:
Permanent restoration -- Dental implants are the only option that replaces your missing root as well as your missing tooth. This provides you with a permanent restoration that will not come loose or fall out. In fact, they can last for the rest of your life if properly cared for.
 
Improved oral health -- Dental implants don't require the alteration of your adjacent teeth the way dental bridges do. This will help preserve the long term health of these adjoining natural teeth. In addition, it's easy to perform daily oral hygiene maintenance on dental implants, ensuring that your remaining teeth and gums stay healthy for years to come.
 
Improved eating ability -- It's common for dentures to fit poorly, causing them to slip in your mouth and make eating challenging. In addition, dentures and dental bridges are unable to withstand the heavy forces exerted when biting and chewing certain foods, making it difficult to eat these items. Because dental implants replace your tooth's root, they can withstand the heavy biting and chewing forces necessary to eat just about any food that is part of your diet.
 
Improved speech -- When poorly fitting dentures slip, they can cause you to mumble or slur your words. Dental implants eliminate these issues, allowing you to speak clearly at all times.
 
Prevents jawbone deterioration -- By replacing your tooth's root, dental implants promote continued jawbone health. In contrast, dental bridges and dentures place you at risk of jawbone deterioration, which can result in jaw collapse and a sunken facial appearance.
 
Reduces the risk of additional tooth loss -- By maintaining the health of your jawbone, dental implants reduce your risk of losing other teeth down the road.
 
Improved appearance -- Your dental implants will look just like your natural teeth, ensuring you achieve beautiful aesthetic results from your procedure.
 
Convenience -- You won't experience the hassles associated with removing your dentures each night, and you won't need to use the gooey, messy adhesives required to hold your dentures in place. Simply wake up each morning and enjoy the convenience of a fully functional smile.
Are Dental Implants Right for Me?
While dental implants offer many benefits, they aren't an ideal solution for everyone. You must have sufficient jawbone density to support the implant. If you lack the proper bone density, Dr. Chee may be able to perform a bone graft in order for you to successfully undergo the implant procedure. Dr. Chee will let you know if this is an option for you after performing a thorough evaluation of your teeth, gums, and jawbone.
In addition, it's important to understand that the dental implant process can take as long as 6 months to complete. This timeframe is significantly longer than what you will experience if you choose dentures or dental bridges. You'll need to be willing to commit the time necessary for the implant to heal and fuse with your jawbone.
One final consideration is cost. Dental implants are more expensive than other tooth replacement options. Dr. Chee feels it's important that you have access to the best dental treatments available, regardless of cost, and he offers a variety of financing options that will help you fit your implant procedure into your budget.
Contact our Calgary Dentist
Please contact Aesthetic Dental Studio using the form on this page or call 403-543-4600 today to schedule your dental implant consultation. We serve patients in the Calgary, Alberta area.