Posted: December 20, 2016
When the bone that connects your skull to your jaw is out of alignment, the condition is reffered to as TMJ in reference to the temporomanidular joint. This misalignment can cause horrible pain, discomfort, popping, clicking, and headaches because your jaw is out of alignment. However, our dentist, Dr. Gordon Chee, can help alleviate this discomfort through the use of the latest technology. He can monitor your jaw and determine exactly how to relax it and prevent further TMJ symptoms from occurring. To find out more about TMJ treatment options, please view this infographic: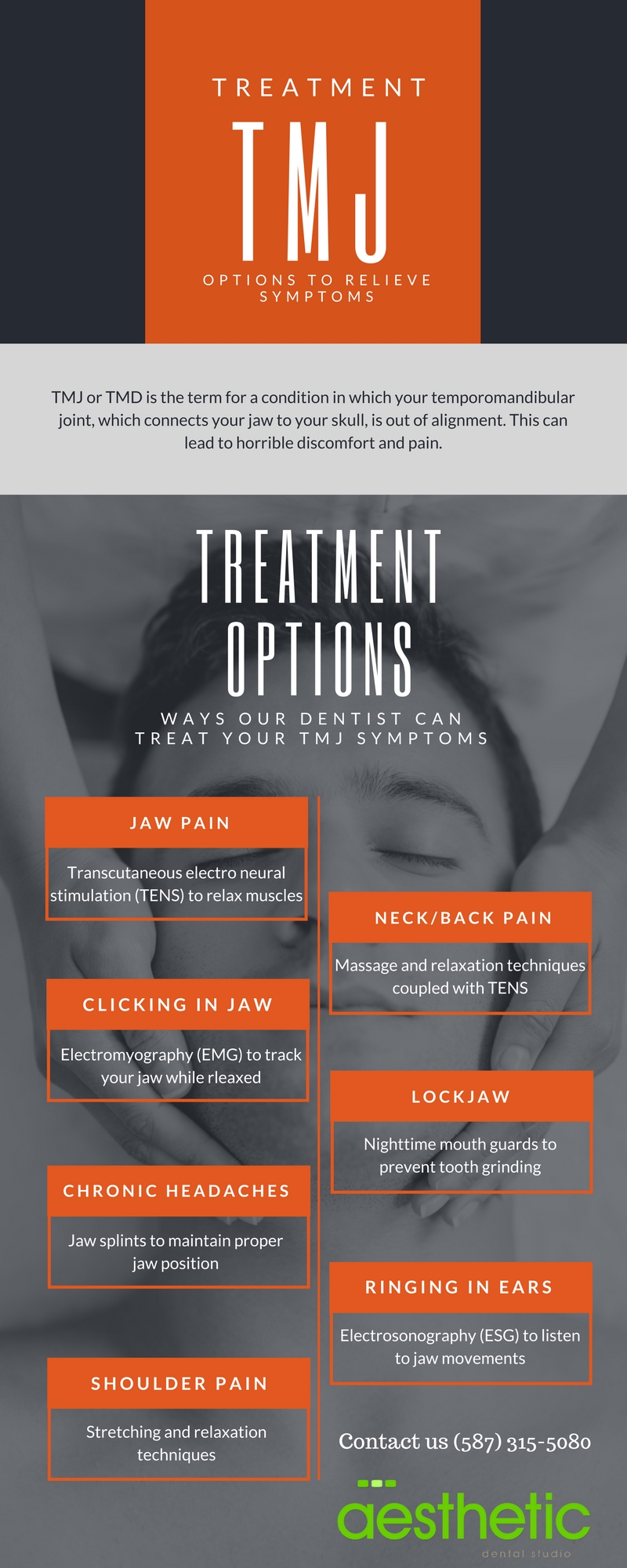 To discuss TMJ treatment with Dr. Chee, please contact Aesthetic Dental Studio today by calling 403-543-4600. We are proud to help patients in Calgary, Cochrane, and other Alberta communities.