Posted: November 15, 2022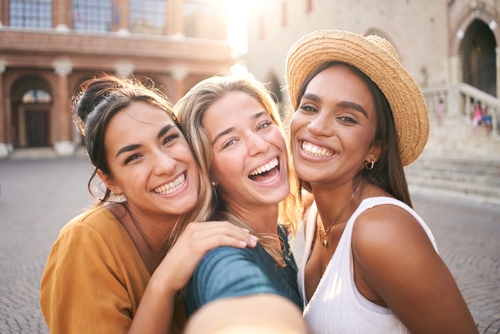 Porcelain veneers are one of the most popular cosmetic dental procedures that Dr. Gordon Chee performs at his Calgary practice. And it's no wonder why! Veneers can completely transform your smile, giving you the appearance of straighter, whiter teeth. But before you jump on the veneer bandwagon, it's important to understand both the pros and cons of this procedure.
The benefits of porcelain veneers include:
Porcelain veneers are extremely thin pieces of high-quality, custom-made ceramic bonded to the front surface of your teeth. 
Porcelain veneers can be used to cover up a wide variety of imperfections, including gaps, chips, and stains.
You don't have to get veneers on every tooth to transform your smile.
Veneers can eliminate the need for braces when concealing minor tooth misalignment.
Veneers are very durable and can last many years with proper care.
Porcelain has a translucent quality that resembles natural tooth enamel, so your veneers will blend in seamlessly with your other teeth.
Veneers can give you a beautiful and confident smile that you'll be proud to show off.
Meanwhile, the potential disadvantages of porcelain veneers include:
Most porcelain veneers are not reversible once they are bonded to your teeth.
Veneers are typically more expensive than other cosmetic dentistry services.
Veneers can end up looking too perfect or fake if you visit an inexperienced dentist.
Porcelain veneers require minor preparation of the tooth before they can be applied.
Many patients find that the benefits of porcelain veneers significantly outweigh any potential drawbacks. These cosmetic restorations can help your smile look its best for years to come.
If you're considering porcelain veneers, be sure to discuss both the pros and cons with Dr. Gordon Chee. This consultation visit will help you make an informed decision about whether the dental veneer procedure is right for you. Call our office at 403-543-4600 to make an appointment. Aesthetic Dental Studio is here for both new and returning patients who are interested in general, cosmetic, and restorative dentistry solutions with an experienced provider in the Calgary area.