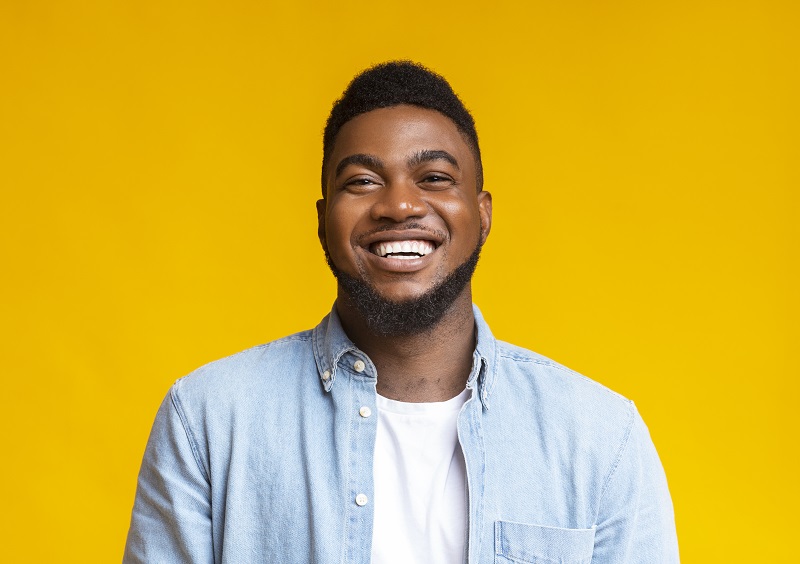 Cosmetic imperfections can cause you to feel self-conscious about your smile, particularly in social and professional settings. Fortunately, there are dental treatments that can correct your aesthetic concerns.
Porcelain veneers are one popular option. This type of dental restoration is known for restoring vibrant, beautiful smiles in as few as three office visits.  
Keep reading to learn what veneers are and what they can do for you. Then, schedule a free consultation at Aesthetic Dental Studio to receive personalized treatment recommendations.
What Are Porcelain Veneers?
Porcelain veneers are thin pieces of ceramic bonded to the front surface of teeth to improve their appearance. Their shape and colour are highly customized by a dental lab to ensure a natural look. These restorations are also relatively durable, offering most patients a long-lasting cosmetic improvement.
In addition to being strong, porcelain veneers are also:
Stain-resistant
Easy to care for with daily brushing and flossing
Capable of addressing multiple cosmetic issues at one time
What Can Veneers Correct?
Dental veneers can conceal numerous aesthetic dental problems, including:
Gaps between teeth
Chipped or broken teeth
Discoloration that can't be fixed through whitening
Poorly spaced or crooked teeth
Unusually shaped teeth
Small teeth
The number of veneers you will need depends on your concerns and goals. For example, addressing a broken tooth may only require a single veneer. However, many people opt for six to eight veneers to create an attractive, uniform result.
Are Veneers a Good Fit For Me?
Dental veneers are a great option for many patients looking to improve their smiles. They may be right for you if you have healthy teeth and sufficient enamel to support the restorations. However, veneers candidacy must be evaluated in person by a trained dentist. There are cases where another cosmetic dentistry treatment may be more appropriate.
Dr. Chee will gladly work with you to determine if veneers can achieve your cosmetic goals. During your initial visit, he will discuss the benefits and considerations associated with this treatment so you can make an informed decision.
What is the Process of Getting a Dental Veneer?
Getting porcelain veneers is a multi-step process that typically requires three office visits. It begins with an appointment dedicated to diagnosis and treatment planning. The second visit consists of preparing the teeth and obtaining dental impressions.
Applying dental veneers may require removing a small portion of healthy tooth structure. Often, roughly one millimeter of enamel is removed from the surface of each tooth. This step allows for proper placement of the veneers. It also helps ensure a seamless fit once Dr. Chee bonds your veneers during your third and final visit.
Learn About Veneer Candidacy in Calgary
Learn if you're a candidate for a rejuvenated smile with porcelain veneers by contacting Aesthetic Dental Studio at 403-543-4600 to schedule your personal consultation. Our dentist will help determine if porcelain veneers are suitable for your unique situation. We welcome patients from Calgary, Cochrane, Airdrie, and nearby areas of Alberta.