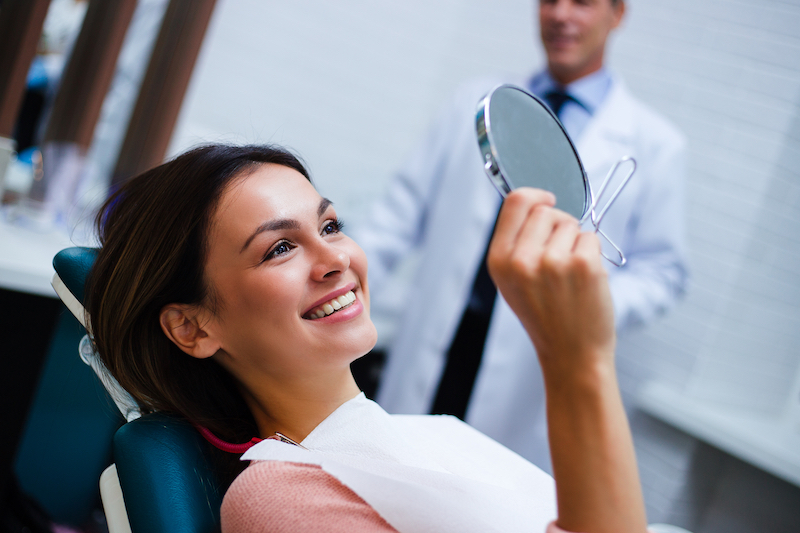 Aesthetic Dental Studio offers many standalone cosmetic treatments and procedures. However, there are instances where combining dental services may be the better way to meet your needs. Here are five reasons to consider getting a customized smile makeover at our Calgary practice:
You want to enhance the look of your smile dramatically:

A single cosmetic dental service can visibly improve the appearance of your teeth. However, achieving the most comprehensive results may require multiple different treatments and procedures. This type of combination approach can allow you to have bright teeth, proper tooth proportions, and ideal alignment. It can also help you reach other key benchmarks of a dazzling smile!

 
 
You have several different cosmetic concerns:

Smile makeovers are designed to treat all of the cosmetic dental issues you're experiencing. Your customized plan can target imperfections such as wear, damage, discoloration, gapped teeth, and more.


 
You want to streamline your dental treatment:

Picking and choosing dental treatments as you go can quickly complicate the path to your dream smile. If you decide to get a smile makeover, your treatment will be mapped out from the very beginning. That way, you might be able to save time, money, and even unnecessary dental work.

 
 
You want to improve your oral health:

Smile makeovers aren't just about looks. They begin with treatments to address any outstanding dental issues that you may have. From there, the work performed during a smile makeover may help prevent future problems.


 
Your dental issues are holding you back:

Whether you're dealing with stubborn stains or a gummy smile, cosmetic dental problems can hurt your self-esteem. If you find yourself covering your mouth when you laugh or smiling with your lips closed, a smile makeover can help you regain the confidence needed to show off your beautiful smile.
Schedule a Smile Makeover Consultation Today
Are you interested in learning more about smile makeovers? Call 403-543-4600 to schedule a consultation with Dr. Gordon Chee. Aesthetic Dental Studio proudly serves Calgary, Cochrane, Airdrie, and nearby areas of Alberta.