If you want to improve the colour, shape, size, or length of your teeth, then porcelain veneers could be right for you. This versatile cosmetic dentistry option can give you a stunning smile in a short amount of time. Keep reading to learn how porcelain veneers work when it comes to correcting your top aesthetic issues.
Fixing Cosmetic Issues With Veneers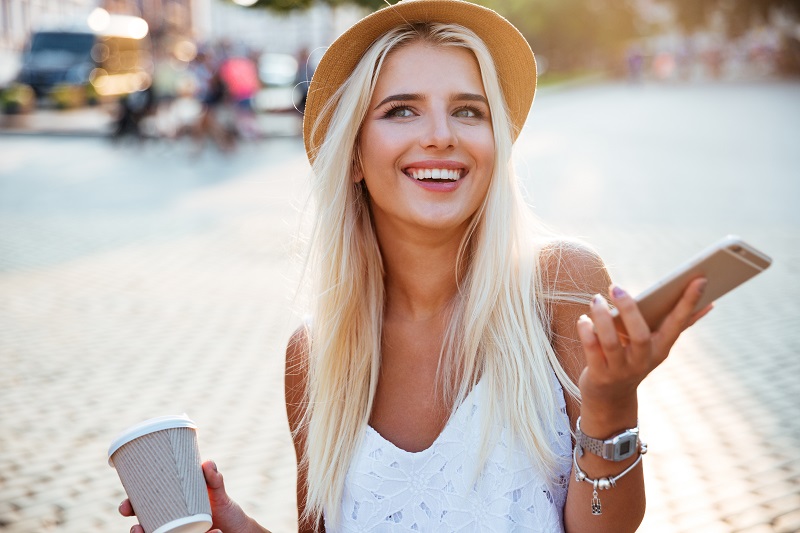 Porcelain veneers, sometimes called dental veneers or dental porcelain laminates, are thin and durable restorations that resemble shells. They are custom made using dental porcelain. Dental porcelain has a translucent appearance and looks like natural tooth enamel.
Porcelain veneers improve cosmetic concerns by covering them. When bonded to the front surface of one or more teeth, veneers can hide a range of imperfections. While the issues still exist below the veneer, the result is a smile that looks flattering and beautiful.
Veneers can address some of the most common aesthetic problems, such as:
Discolouration
Wear
Chips, cracks, and breaks
Misalignment
Gaps between teeth
Crooked teeth
Irregular shapes
It's important to note that some cosmetic issues may be too pronounced for veneers to treat. For example, Dr. Gordon Chee may suggest an orthodontic treatment like Invisalign® if your teeth are severely crooked and you have issues with your bite. However, veneers could be a great option if your teeth are only slightly crooked. After all, there's a reason they are known as "instant orthodontics."
Ultimately, veneers are a long-lasting way to transform the appearance of your smile. Best of all, they do not require special care. Simply follow a good oral hygiene routine that includes regular in-office cleaning appointments and avoid damaging habits like chewing ice.
The Porcelain Veneers Process
The process for improving your smile with veneers often takes three visits. Dr. Chee will work with you to design the shape, size, and colour of your veneers during your first visit. Veneers are not a one size fits all solution. They are entirely customized to accomplish your goals and blend in seamlessly with your smile.
During your second visit, Dr. Chee will take an impression of your teeth to send to the lab that makes your veneers. It can take several weeks for the lab to create your custom restorations. At this time, Dr. Chee will also prepare your teeth to accommodate your veneers. This step involves minimal work on your enamel.
At your third and final appointment, Dr. Chee will temporarily place your veneers to make sure that the shape, size, and color look right. Then, he will permanently bond them to your teeth using special dental cement. You will leave our practice with a new, radiant smile!
Schedule Your Porcelain Veneers Consultation in Calgary
Porcelain veneers are a simple and effective way to rejuvenate your smile. To learn more about veneers and receive individualized treatment recommendations, please call 587-315-5080 to schedule a consultation. At Aesthetic Dental Studio, we proudly welcome patients from Calgary, Cochrane, Airdrie, and nearby areas of Alberta.