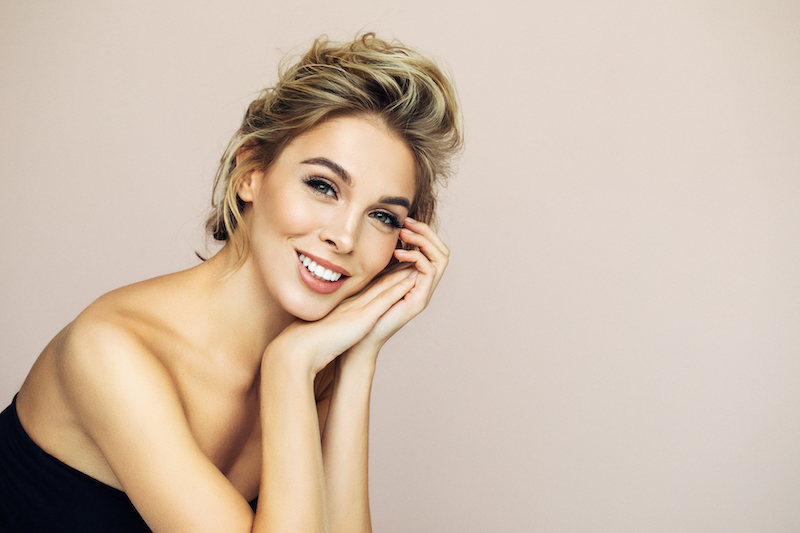 Veneers are a simple and effective way to conceal a range of cosmetic concerns. One of the concerns that patients most often choose to correct is dental misalignment. Bonded on top of crooked teeth, porcelain veneers create the appearance of a straighter and more attractive smile; however, they do not address the root cause of orthodontic problems. 
Do My Teeth Have to Be Straight for Veneers?
You can likely get veneers if your teeth are slightly or moderately crooked. For the right candidates, these dental restorations are able to make teeth look beautifully aligned. 
Best of all, veneers only take three visits to complete, meaning you can enhance your smile without the wait. They offer such quick results that they are often called instant orthodontics. 
However, if your teeth are crooked to the point that they affect your oral health and function, then porcelain veneers might not be the best option. Crowded teeth are hard to clean and can attract bacteria and plaque. They also push against each other, which can lead to damage. 
These are problems that veneers will not solve. Instead, you may want to consider Invisalign® to treat advanced alignment issues. It uses a series of clear trays to move your teeth.
Keep in mind that veneers can always be placed after your orthodontic treatment is complete. As the finishing touch on your smile journey, veneers are an excellent way to conceal teeth that are misshapen, discoloured, or otherwise imperfect. They can help you achieve stunning results.
Did You Know?
Invisalign and porcelain veneers are often used during smile makeovers. A smile makeover is ideal for those who have multiple concerns about their teeth and gums. If that sounds like your situation, this customized treatment plan can likely help achieve your aesthetic goals.
Schedule a Consultation in Calgary
Are you ready to straighten your smile? Dr. Gordon Chee can determine if veneers are a good match. 
Schedule a consultation at 403-543-4600 to get started. Aesthetic Dental Studio proudly serves patients from Calgary, Airdrie, Cochrane, and the surrounding areas of Alberta.