There are few cosmetic dentistry procedures that can transform your smile as quickly and effectively as porcelain veneers. These wafer-thin ceramic shells can correct a variety of concerns and can dramatically improve the appearance of your smile. While all veneers need to be replaced eventually, your actions can help keep them beautiful for a long time.
Caring for Your Porcelain Veneers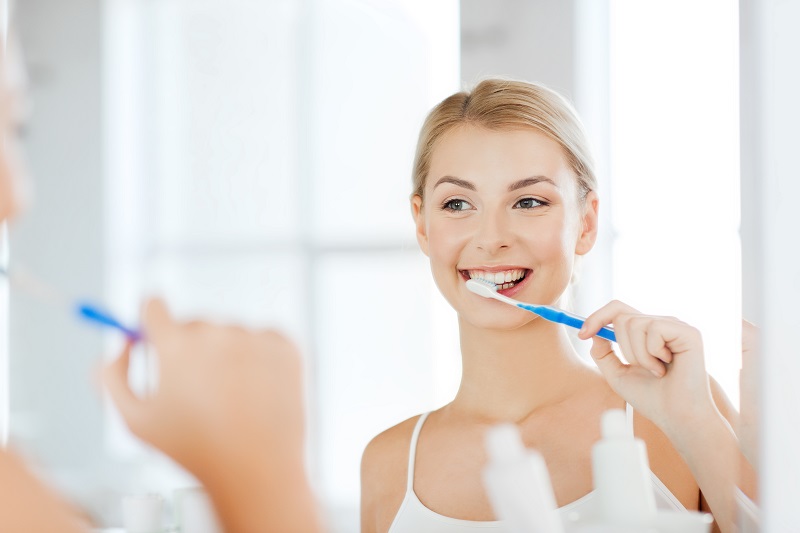 The most important thing that you can do for your smile is to practice good oral hygiene. It's true that porcelain veneers are very durable and long lasting. But the veneers are placed on the surface of your natural tooth, meaning you still need to protect the health of your teeth and gums to maintain a beautiful smile.
Basic oral hygiene is universal, regardless of if you have veneers or not. You should brush with a non-abrasive toothpaste at least twice a day and floss to prevent dental problems. When your natural teeth and gums are healthy, your veneers can last longer. Regular dental appointments are also crucial to ensuring your veneers stay in good shape. Dr. Gordon Chee will evaluate your oral health, the condition of your veneers, and any potential dental concerns that need to be addressed.
Cavities, gum disease, tooth decay, and other oral complications can have a negative impact on the appearance and longevity of your veneers. The good news is that you can keep your smile looking great for a long time if you prioritize your oral health.
What to Avoid When You Have Porcelain Veneers
Porcelain veneers are very durable, so you will find that you don't need to do a lot to keep them in good condition. However, there are certain behaviors that could damage your veneers or impact the appearance of your smile.
To help maintain a beautiful smile with porcelain veneers, you should avoid:
Drinks that can cause staining: Veneers are stain-resistant but your natural teeth are not. Avoid drinking staining agents such as coffee, tea, or red wine to keep your entire smile looking great.
 
Biting hard objects: You could cause your porcelain veneers to chip if you bite hard items such as your fingernails or ice cubes. Hard and chewy foods could also potentially damage your veneers.
 
Grinding or clenching your teeth: Most people who suffer from bruxism, or excessive grinding and clenching of the teeth, are not ideal candidates for veneers. That is because these actions can put a lot of pressure on the veneers and may cause damage to them. If you have veneers and notice that you have started to grind or clench your teeth, you should discuss this behavior with Dr. Chee.
Schedule Your Porcelain Veneers Consultation
If you are interested in transforming your smile with porcelain veneers, please schedule a consultation with Aesthetic Dental Studio today by calling 578-315-5080. Dr. Chee will thoroughly evaluate your candidacy and answer any questions that you may have. We welcome patients from Calgary, Cochrane, Airdrie, and nearby areas of Alberta.