If you're looking for a way to improve the appearance of your smile, veneers are a quick, effective, and versatile option. A dental veneer is a thin layer of natural-looking material that covers the front surface of your tooth. Veneers can improve many cosmetic issues such as discoloration, cracks, chips, and gaps between teeth.
You may have come across several different kinds of veneers while researching this popular cosmetic treatment. At Aesthetic Dental Studio, we choose to offer porcelain veneers to our patients. However, we want to explain the difference between porcelain and composite resin veneers so that you can make an informed decision about your dental care.
Understanding the Different Types of Veneers
Porcelain Veneers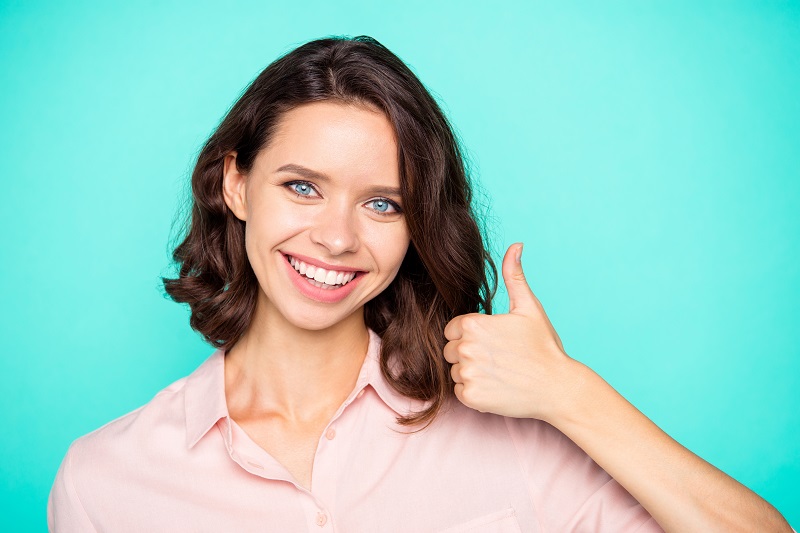 Porcelain veneers are custom-made in a laboratory to fit your unique smile. They are crafted out of porcelain – as the name suggests – which has a translucent quality and allows the veneers to look incredibly natural. The high-quality porcelain material is also very stain resistant.
Additionally, porcelain veneers are extremely durable. While it is still possible to damage them if you aren't careful, veneers can last for upwards of 10 years.
There are certain aesthetic imperfections that some veneers are unable to conceal. Porcelain veneers are popular because they can mask a wide array of cosmetic concerns.
Three office visits are typically required to complete the porcelain veneer process. You will come in for an initial evaluation visit where Dr. Gordon Chee will plan your treatment. Then, you will return to take dental impressions and undergo some minor enamel preparation. At this stage, you will be fitted with temporary veneers to wear before you come back for your third visit, where Dr. Chee will place your porcelain veneers.  
Porcelain veneers are a desirable choice for many patients. Dr. Chee will thoroughly evaluate your candidacy for porcelain veneers during an in-office examination to ensure that they are a good match for you.
Composite Resin Veneers
Composite veneers are sculpted directly on your natural tooth out of a white-colored resin. They typically require minimal tooth prep, so they may be reversible in some cases. And since they are often completed in one day, patients do not need to wear a temporary veneer while their porcelain restoration is crafted.  
These veneers are a cost-effective option with several benefits to offer, but they come with some potential drawbacks as well.  For example, composite veneers are not quite as versatile as porcelain veneers. They are not as strong as porcelain and may not be appropriate in higher-wear situations.
Composite veneers typically have a shorter lifespan than their porcelain counterparts. And they also may not be able to cover imperfections to the same degree.
Patients who are looking for a relatively inexpensive way to correct their dental concerns may consider dental bonding. However, tooth bonding results are often less aesthetic than porcelain veneers and do not typically last as long.
Schedule Your Veneers Consultation in Calgary
To learn more about improving your smile with veneers or another cosmetic dentistry service, please call 587-315-5080 to schedule a free consultation with Dr. Chee. Aesthetic Dental Studio is located in Calgary, Alberta and we welcome patients from Airdrie, Cochrane, and surrounding areas.