Like most people, you want a healthy and beautiful smile that gives you confidence. Cosmetic and functional dentistry treatments at Aesthetic Dental Studio can help you get there. However, if you have multiple concerns to address, you will likely need more than one dental service. That's where a smile makeover comes in.
A smile makeover isn't a set group of procedures; instead, it's a treatment plan that's completely customized to suit your needs and goals. Dr. Gordon Chee will examine your teeth and gums before working with you to create the ideal dental plan.
Your Smile Makeover Treatment Options
Your unique smile makeover might consist of any combination of our dental treatments. No two patients have the same smile or the same results in mind.
The dental treatments used in a smile makeover include:
A smile makeover can also include general dentistry treatments if you have any oral health issues that need to be addressed. These services are typically performed before any cosmetic procedures. For example, if you have any cavities, Dr. Chee will likely treat those first.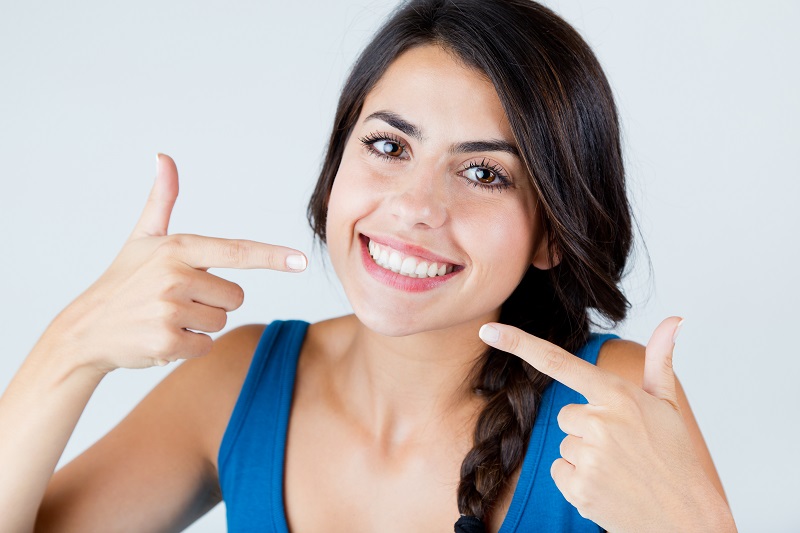 Additionally, if you have any issues with the functionality of your teeth, Dr. Chee may recommend incorporating restorative services. Patients missing one or more teeth may benefit from dental implants. Individuals with damaged or decayed teeth may opt for porcelain crowns, an aesthetically pleasing solution that can protect your teeth from further damage while restoring their appearance and shape.
You won't be pressured to choose any services that you are not interested in, and Dr. Chee will not recommend a treatment unless he believes that it aligns with your goals and needs. We are a patient-focused dental practice, so your comfort and satisfaction are some of our top priorities.
Planning Your Smile Makeover with Digital Smile Design
When creating your smile makeover treatment plan, Dr. Chee may use the state-of-the-art Digital Smile Design system to help you visualize your potential results. This system can be used at nearly every stage of your dental journey to create a beautiful, natural-looking, and predictable outcome.
Dr. Chee may use Digital Smile Design to:
Plan your smile using enhanced images
Create a mock-up smile that you can "test drive"
Create a plan for milling your porcelain restorations
Digitally guide your dental treatments
Can a Smile Makeover Treat My Dental Concerns?
The best way to find out if a smile makeover is right for you is by scheduling an in-office exam and consultation. However, there are some common concerns that a smile makeover can typically improve.
You may benefit from a smile makeover if you have:
Multiple dental issues that cannot be corrected by one procedure
Crooked or misaligned teeth
Chipped or damaged teeth
Old metal fillings
Missing teeth
A "gummy smile"
Stained teeth
Schedule Your Free Smile Makeover Consultation in Calgary
To learn more about how you could benefit from a smile makeover, please call 587-315-5080 to schedule your free consultation. We welcome patients from Calgary, Cochrane, Airdrie, and nearby areas of Alberta.